Pre-Black Friday Sale Prices!
Save $100 or more off your first video project. Limit one per customer, offer ends November 30, 2017.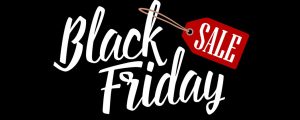 To get started, call us at 1-800-627-5385 or (505) 259-8536 or reply to this message. Tell us who you are, where you are, what you want to say and advertise and the length you want us to make your new video.
Then, describe what makes your product unique, useful, and what market you want to advertise it. We write a script for approval or we use your script; upon approval we produce your video and send a preview for approval; on approval we upload to the network, cable or social media of your choice within 24 hours and you're on your way to more sales.
Remember Veterans Day
We also make Veterans Day videos that help you drive traffic into your clients' businesses.
View RMGTV's latest demo https://youtu.be/Au9aXEPAV1c
We think outside the box!
We would love to discuss your next video project & believe we can save your clients' money.
View another of our demos https://youtu.be/a2mJ3mHRAuQ
Copyright © 2017 Rose Marketing Group, Inc., All rights reserved.
We send special offers to customers who opted in at our website.
Our mailing address is:
Rose Marketing Group, Inc.
7911 MOUNTAIN RD NE
Suite F
Albuquerque, NM 87110
Add us to your address book
Want to change how you receive these emails?
You can update your preferences or unsubscribe from this list.
Email Marketing Powered by MailChimp